We've had some young talent perform some tricks for us in our shop.
Joshua, age 12, performs card magic while visiting JCR Magic Shop.

MAXX, age 7, performs CUPS AND BALLS at JCR Magic Shop.


Great job, Joshua and Maxx! We hope to see you perform again at JCR Magic Shop.
EXTREME BURN 2.0
The MOST VISUAL Bill Change system EVER...
​In Stock $34.99​​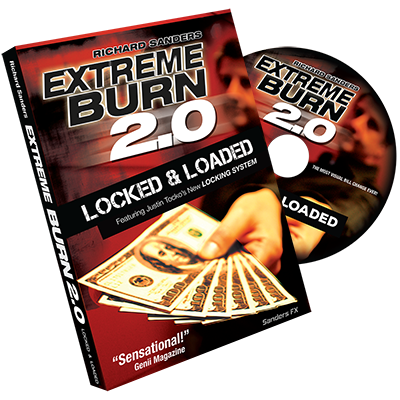 Watch our news story that appeared on FOX NEWS

​​
Watch, MAXX, age 7, perform CUPS AND BALLS at JCR Magic Shop.

One of our young customers was in the shop this past Saturday to pick up more magic. While he was there with his mom, Lori, and younger brother, Milo, he was more than happy to take to our demo counter and perform one of our favorite tricks.

Great job, Maxx! We hope to see you perform your next trick at JCR Magic Shop.

Watch our YouTube demo of Zig-Zag Card

TARANTULA 2 by Yigal Mesika is back and it's better than ever! This devious device can produce real magic anytime, anywhere, and in any light condition. You can operate completely hands-free without having to wear any special jewelry or clothing.

New features include a rechargeable battery, the ability to lock & unlock the motor at any time, a completely silent micro-motor AND a revolutionary stealth design that's more intuitive and more comfortable.

​

A rechargeable battery that will last you over 100 performances on just one single charge. No more expensive batteries! 
Say goodbye to old-school ITR mechanical reels or button reel activation! A new motorized and patented Soul Technology™ is ready when you are and that enables you to operate completely hands free. 
Shop  JCR MAGIC 

Your local Brick and Mortar Shop for Professionals, Beginners, and Hobbists in SAN ANTONIO  since 1997. 
We appreciate your support in keeping us in business. THANK YOU!